Come on there's no reason to miss out on the best Rakhi and select the old usual ones if you are living elsewhere and desire to send Rakhi India to your dear and near ones. Raksha Bandhan is such a festival which gives you an essence of your home and your country; it's the occasion of bond between sister and brother. If you're sending Rakhi gifts India to your beloved you do think about varieties and quality. Similarly, the holy thread "Rakhi" also needs your special attention as it's you who have always seen quality of every product you have ever purchased.

You are the queens in this metropolitan city and are need to be aware of every variety that can be possible, imaginable as well as innovative. If you want to send Rakhi to India, you would be fascinated to know that each single holy thread of this knot of protection signifies a unique value whether it's Lumba Rakhi, character Rakhi, sandalwood Rakhi, Goddess Rakhi, Zardosi Rakhi, Pearl Rakhi, Om Rakhi etc.

Lumba Rakhi:
According to the traditions of Rajasthan the Lumba Rakhi is a special kind of Rakhi which is tied by a women to her brother's wife's wrist. The significance behind the Lumba Rakhi is to show marriage security and value of ardhangani (wife) in a man's life. The shape and style of this type of Rakhi is very different from the usual Rakhi.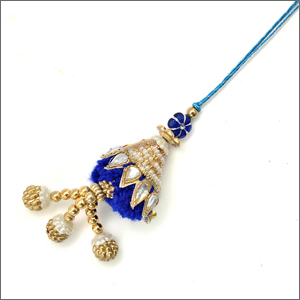 Character Rakhi:
For grabbing your small brother's attention in this sincere and spiritual occasion of Raksha Bandhan Character Rakhi is tied. Character Rakhi holds a strong significance of serenity along with something that intrigues a small kid. For instance Rakhi threads with the design of Chota Bheem, Bal Ganesha, Spiderman, Tom and Jerry, Shinchan, Doremon, Superman, Shaktimaan, Little Krishna and Dexter's Laboratory.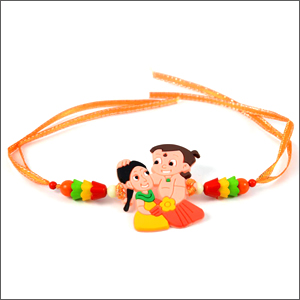 God and Goddess Rakhi:
These are the sacred threads adorned with legends of Indian Mythology. They show how flagship this festival is according to Bhagwat Gita and Vishnu Purana. For example, Rakhis adorned with the character of Lord Ganesha, Lord Shiva, Goddess Lakshmi, Lord Vishnu and more.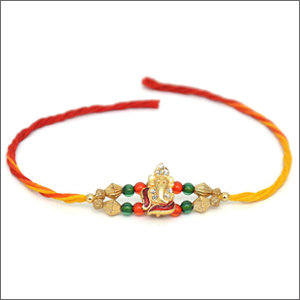 Religious Motifs Rakhi:
Different religious motifs like Swastika and Om decorated with different textures and colours are the most prominent priorities by sisters since ancient times.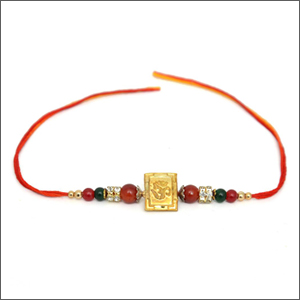 Rose Rakhi:
Roses are the sign of love which signifies pure simplicity. In this generation sisters display their affection towards their brothers by this type of Rakhi.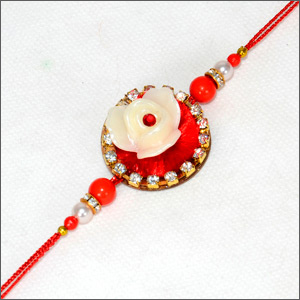 Diamond Rakhi:
Diamond signifies royalty and shine so if you pray for your brother's success than it's the most suitable option.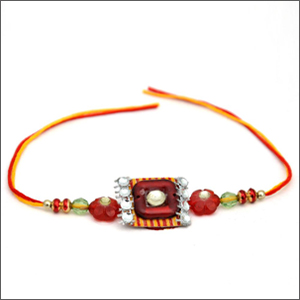 Ever heard of Meena Bazaar? Well, it was like a full on carnival during Mughal Period that provided a wide variety of different products from all over the globe. Similarly, you can send Rakhi India choosing from the comprehensive variety of products online.