Each and every holy festival of India has a unique story to narrate and a legend behind it, and so is the case of Rakhi or Raksha Bandhan. The sacred bond of Rakhi tied on a brother's wrist by his sister, applying of tilak and a delightful exchange of gifts and sweets; this is all that we know about Raksha Bandhan festival. Even if you are far away from your country, the spirit of this festival never dies as you can also send Rakhis to India to your beloved family. What we are oblivious to is the fascinating story of Rakhi celebration as Gamha Purnima in the picturesque state of Orissa. The traditional beliefs behind this festival are so many that you would be truly captivated by the interesting details. Let us see how it is celebrated in Orissa.

In Orissa, the day of Raksha Bandhan or Gamha Purnima is vividly remembered for agrarian culture. In the areas of Paralakhemundi, Nayagarh and other parts of Orissa, this sacred day of brother sister bond is also celebrated as the birthday of the legend who is behind this customary agrarian heritage. It is the birthday of Lord Balarama, the elder brother of Lord Sri Krishna and is celebrated by playing a traditional game of Gamha Diyan or the Gamha Jump by the people of Orissa.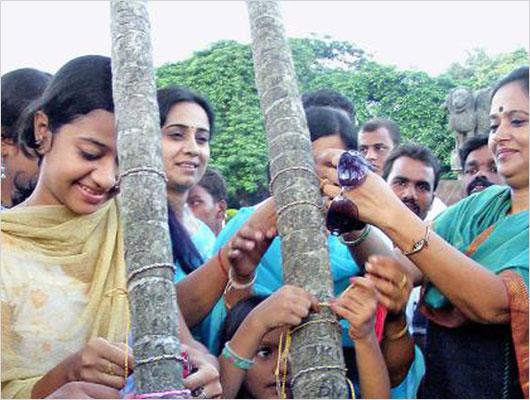 In this Gamha Purnima, people never fail to forget the importance of animals and they show their respect through a customary ritual. On this day, the domestic bullocks and cows are not only beautifully adorned and worshipped but Rakhis are also tied to the horns of the bovine folk. Many Telugu families also adopted a similar tradition after this. In the rainy days of Shravan, Lord Krishna and Radha are believed to enjoy the season, starting from the Shukla Paksha Ekadashi and ending on Gamha Purnima. This beautiful festival of Rakhi is hence termed as Jhulan Jatra when the idols of both are adorned on a swing or Jhulan.

This festival is not only about a dutiful bond of protection and love between a brother and a sister but much more than that. The festival of Gamha Purnima is for sending Rakhi gifts to India and its farmers, the spirit and power of the rich heritage of Indian agriculture. It is through the customs of this day that we come together to show respect to the wooden ploughs and bullocks that play a significant role in the lives of our farmers. It is the full moon day with the denouement of the Shravan month of Hindu Calendar that is celebrated as Raksha Bandhan, Rakhi Poornima or Gamha Purnima.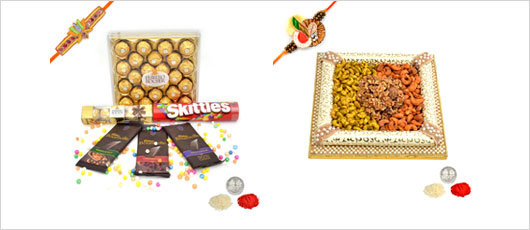 The festivities of Raksha Bandhan in Orissa are accompanied by an action-packed game. The Gamha Diyan or the Gamha jump involves a platform, two poles, a bamboo stick and several fruits. The platform which is termed as Gamha, made of bricks, grass and mud, is filled with stones in the middle to assure its strength and is made high upwards and low downwards. Its top is similar to a tower. Two poles are dug opposite to each other, connected by a bamboo stick and are not too far from the top. The luscious fruits are tied to the bamboo stick and the people are asked to run from downwards to the top, to catch the fruits while jumping.

The Gamha Purnima festival in the state of Orissa is very rich culturally and also in its diversity. Hence, sending gifts during this time is a must and this online Rakhi store can help you a great deal in this regard. The way in which Raksha Bandhan is celebrated in Orissa is quite spectacular and eye catching.
One Thing You Can Do To Make Your Sister Happy On Rakhi